I often sing while I work in the garden. It amuses me. The title of this post is part of the lyrics to my transplanting song. (My weeding song is 'Another one Bites the Dust'.)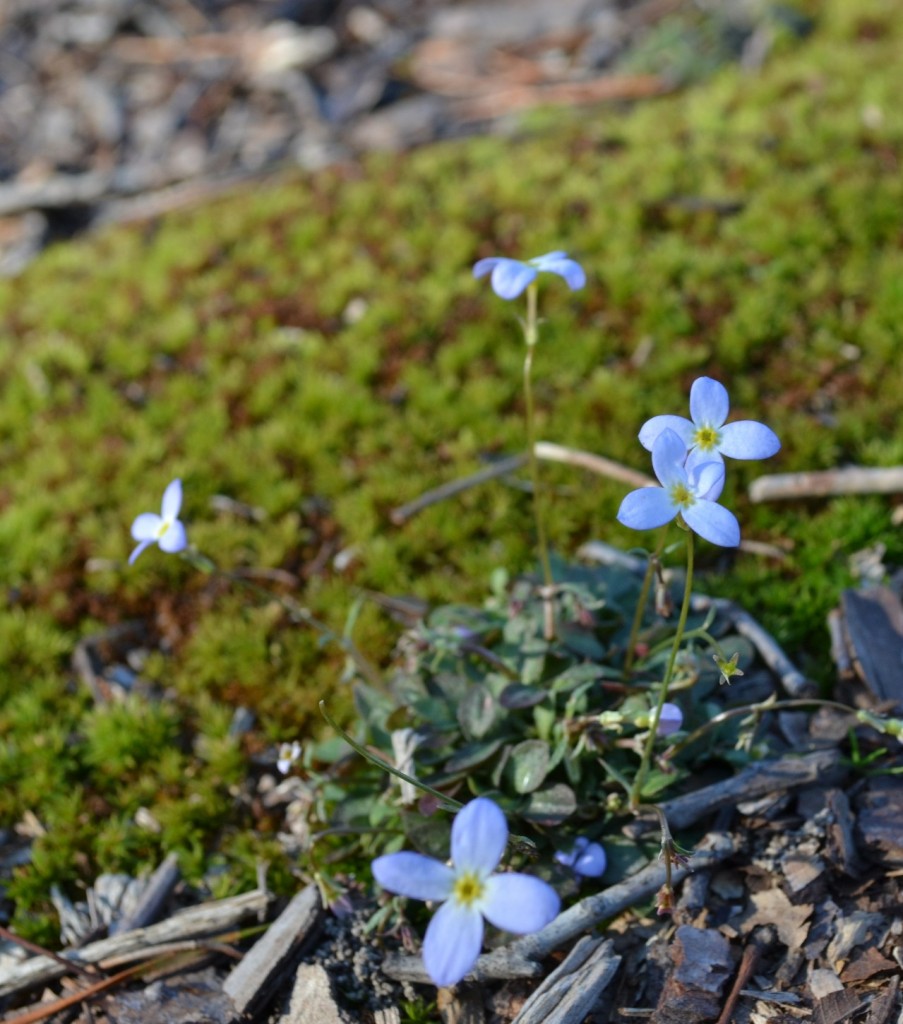 This teeny-tiny wildflower is a bluet (Houstonia caerulea) called Quaker ladies among other names. There has been at least one bloom on it since late December. But now it's really going. It has up to five blooms on each plant. Mother Nature put several right in the middle of my new woodland path, so I need to transplant them. I'll wait because in general it's best to transplant when things are mostly dormant, and full bloom is the opposite of dormant.
In my last post, I mentioned my new landscape plan includes a 'wild' area. Well, right next to that is a large section to be landscaped using nothing but natives.
I've already planted some of it using these natives dug from the paths: partridge berry, sedge (Carex), cranefly orchid, woodland iris, goldenrod, oakleaf hydgangea and mountain laurel. 
 I love strong, young men. Not in a weird, creepy way, but in an 'I appreciate how much garden ass they can kick' way. Super bowl weekend Jesse came home from college with his friend Sean. They transplanted seven oakleaf hydrangeas – again, moving from the path into the bed. They also dug out the last nandina, transplanted a large shrub and a small tree, completed a few miscellaneous tasks and dug all these stumps out of the paths.
By the way, the tall evergreen shrub the boys are standing in front of is mountain laurel. Mother Nature did a fabulous job placing these. The paths wind around some mature groupings, and I only have a few small ones to move.