There is much too much going on at the Hill house for even a short post, but I wanted to show you my favorite pictures from last week.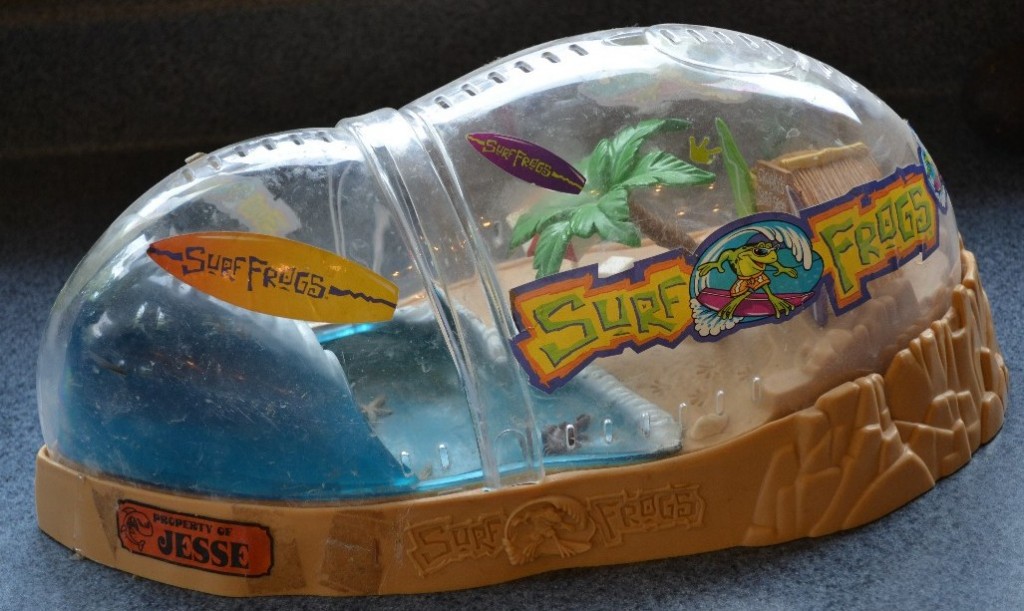 One of the things that has been going on here is some major downsizing, and if I was more practical, you could buy the Surf Frog Motel at the Goodwill store. But I couldn't part with it. Many a happy amphibian has spent a weekend vacationing here. When Jesse was little, the first thing he would do when we got to the lake on Friday was find a guest. He always took excellent care of them until Sunday's checkout time.
Well, I better run and get my stuff done. Good luck to you and whatever you have going on.