Last week I started this gratitude miniseries with, 'I'm Thankful for the Birds' and some very fuzzy pictures. – I'm sorry about that, I didn't realize the camera's vibration reduction mode was turned off. I'd retake them if I could, but those moments and the dogwood berries are both gone. – This week the series continues with much better pictures and, 'I'm Thankful for the Butterflies'.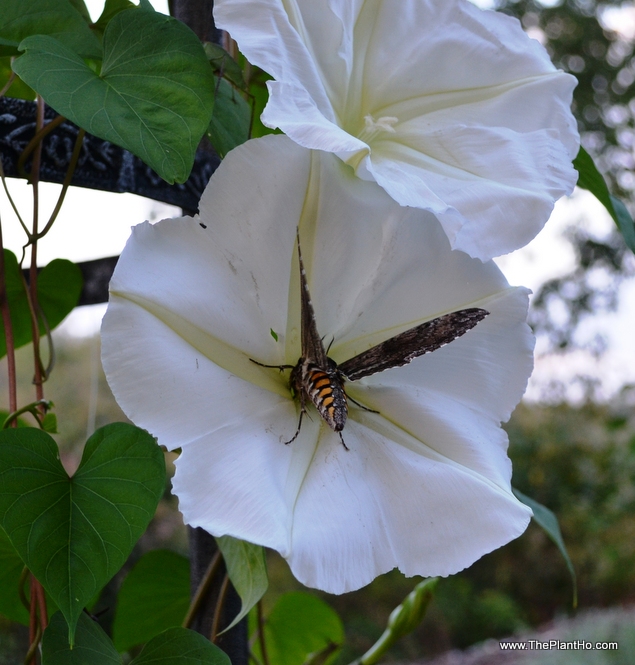 Leandra took that picture of a moth on the moonflower vine.
Here are a few pointers on how to attract butterflies to your garden:
Put down the pesticides; today's caterpillars are tomorrow's butterflies.
Plant both host plants for the caterpillars and nectar plants for the butterflies. My favorite nectar plants include Stokesia, hibiscus, butterfly weed, lantana, David phlox, porter weed, salvias and zinnias.
I don't have time to show you everything that I'm thankful for – the miniseries is only running until the new year – but you can 'like' my facebook page to see more pictures.
It's a short post this week because the long post is on my blog for Alabama Gardener Magazine, where I am running a miniseries on gifts for the gardener in your life.