If you came to my house, stood outside the side door of the garage and looked at my garden through zoom lenses, this is the lovely view you would see.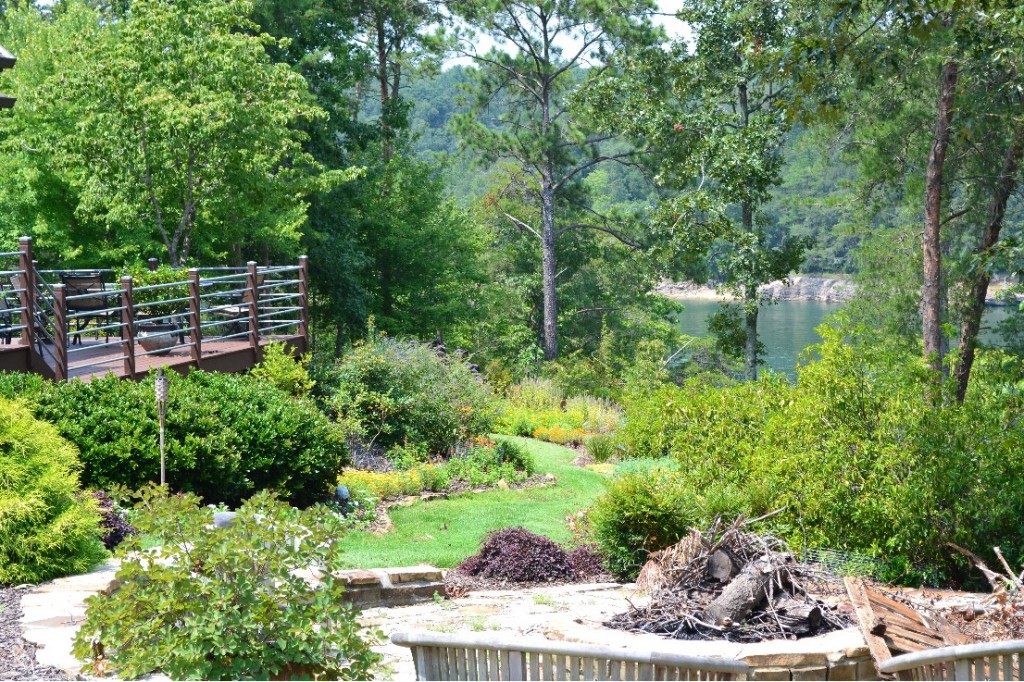 Unfortunately most visitors use their eyes more than zoom lenses, and this is what they see. I'm trying to use solar sterilization on the area in the foreground that is partially covered in plastic. While waiting to be transformed into a fabulous, environmentally friendly, water garden, it was invaded by every weed known to man, and they all had babies. I heard of using solar sterilization to kill weeds and seeds, so I decided to try it. This really is a desperate measure because the process will also kill beneficial organisms in the soil. I'm not sure how good it is going to work because I didn't follow all the instructions. In the June 2007 issue of Alabama Gardener Magazine, Dr. Kessler says to remove any existing vegetation, add organic matter, till deeply, water thoroughly, cover with plastic, weigh down the edges and wait 4-6 weeks. I only pulled a few of the tallest weeds, and I didn't add anything or till. My plan is to just leave it covered longer and hope for the best. (I took a class from Dr. Kessler at Auburn once, and he said the best method of weed control is the Santa Clause method … hoe hoe hoe)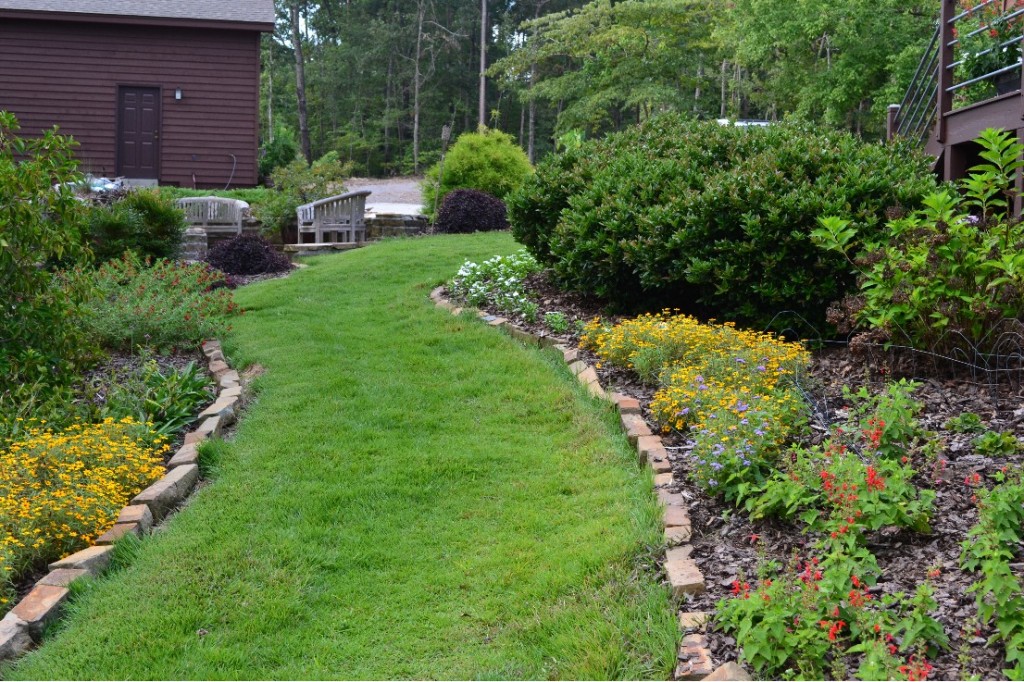 Looking back from about halfway down the path, you can see the garage door where I stood to take the other pictures. The remaining pictures in this post are taken within 10 feet of where I'm standing now.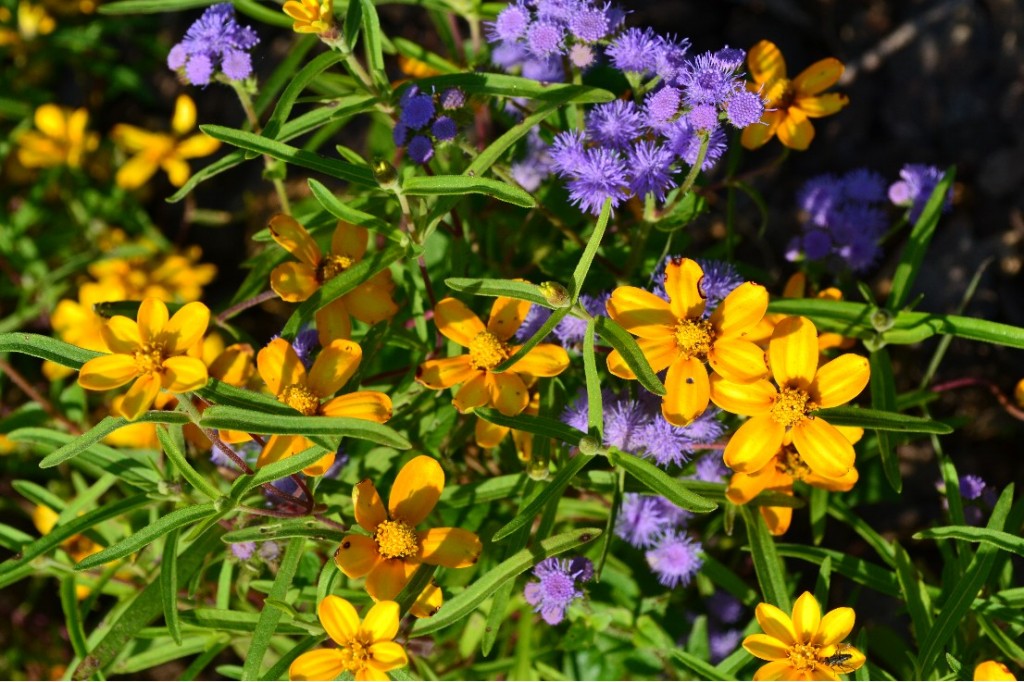 The blue Ageratum is a transplanted volunteer seedling. Last year I grew 6" 'Blue Danube' and 15" 'Leilani Blue' from seed, but I didn't get around to planting the seed for 30" 'Blue Horizon'; maybe next year. The 6" 'Hawaii Blue' I bought at the Huntsville Botanical Gardens plant sale this spring is planted near the rose arbor. All these Ageratums did great. I love how this one has spilled over the narrow leaf zinnia.
 If you think of the picture as a clock, 9:00 is the silver foliaged catmint (Nepeta 'Six Hills Giant'), 10:00 is mountain laurel, 1:00 is an October glory, 3:00 is false indigo (Baptisia 'Purple Smoke'), 4:00 is red salvia (either 'Hummingbird Red' or 'Lady in Red'), 6:00 is purple Verbena bonariensis, and 8:00 is more narrow leaf zinnia. There are several other plants in here, but they are still so small you can only see them from above.
 I'm glad I was behind on weeding this spring or the purple flower would not be here. I had read it would self sow, so I was on the watch for babies around the mother plant, but this one is 10 feet away, and I also have a few volunteers in the front yard, which is about 50 feet away. I'm wondering if it'll be so weedy that I'll regret planting it.