Merry Christmas, Happy New Year, and Joyous Whatever You Celebrate. I hope Santa was good to you and bought you something wonderful for the garden. Santa gave me my new favorite gnome-be-gone. He is called the bird wave because he's showing you the backside of his hand with his middle finger extended. I'm going to call him Jack.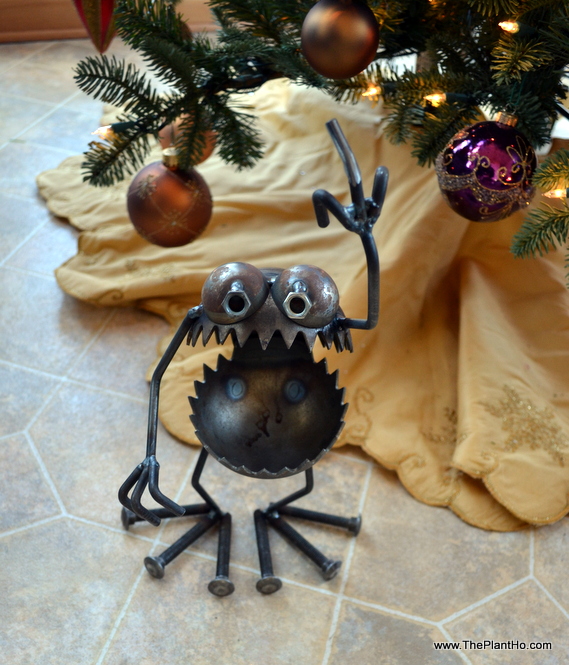 When I first saw him I thought, who would want a rude little gnome-be-gone flipping off garden guests? But then I realized that Jack could help me express my displeasure. Next time those damn voles start attacking one of the beds, or when that F'in armadillo comes back to check his hole, Jack will be there, telling them exactly what I think. And maybe, if I'm in a mood one day, Jack will greet Dale at the door. And next time I have to remove Leandra's clothes so that I can use the drier, Jack's going in the basket. Oh this is fun. Jack and I are going to be great friends. He feels the same way that I do about my cast.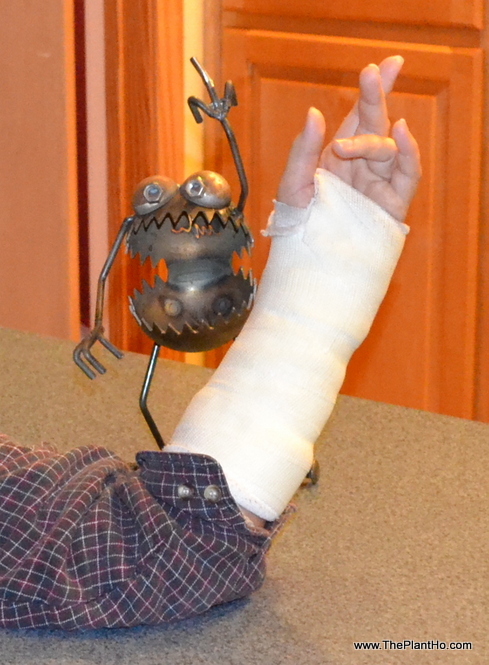 I was going to end this little attitude of gratitude mini-series with I'm glad that stinking cast is gone, (it came off the day after Christmas, and now I have a stylish splint) but I think physical therapy sucks almost as much as a cast, so the mini-series continues next week. This week I'm thankful for Jack, and that we had such a nice Christmas.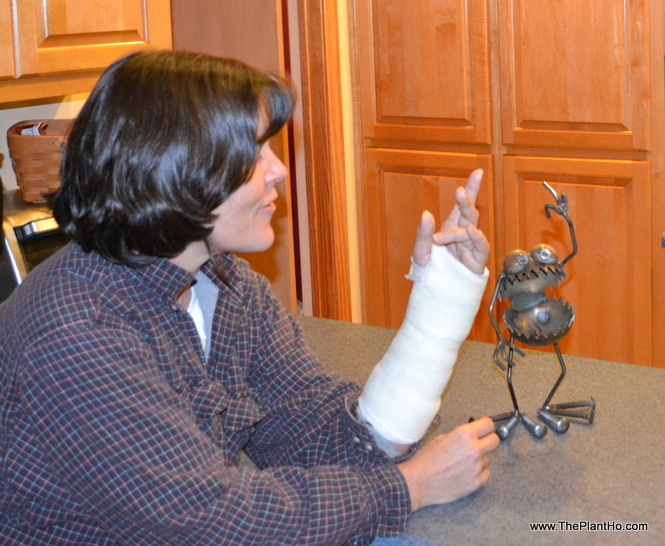 By the way, if you want to see my other gnome-be-gones, they're featured in this post on my blog for Alabama Gardener Magazine: Peggy's Picks – Tales from a Plant Ho.