Last weekend, for the fourth consecutive year, my friend Blue and I went to the Nashville Lawn and Garden Show. It was the show's 25th anniversary, and the theme was wine and roses; which I find a little ironic considering that we couldn't walk around drinking wine and looking at the gardens like we've done in years past. No, this year the only way to drink wine was to pay $12 for a tasting and go to wine-jail where you're stuck behind a curtain in the corner of the building inside a big circle of wine vendors, and you go round and around drinking tiny glasses of wine until you finally stumble out. Hell, I didn't travel to Nashville so I could walk around drinking wine; I do that all the time at home. I came to see the garden show AND drink wine.
I really hope this bit of complaining doesn't get me kicked off the free ticket list.
Note to Deb: I'm sorry. It was still a great show, and we want free tickets again next year. Here, look at all the pretty pictures I took to help you promote the Nashville Lawn and Garden Show, and I split my pictures in half so I could also promote the show on my other blog for Alabama Gardener Magazine. Give me a couple of days to get them posted on 'Peggy's Picks – Tales from a Plant Ho.' 
I think fairy gardens are freakin' adorable. Fairies are like the Power Rangers of the garden. They protect shit, and if you don't like them, you suck.
I kinda like the wine bottle towers in this next garden.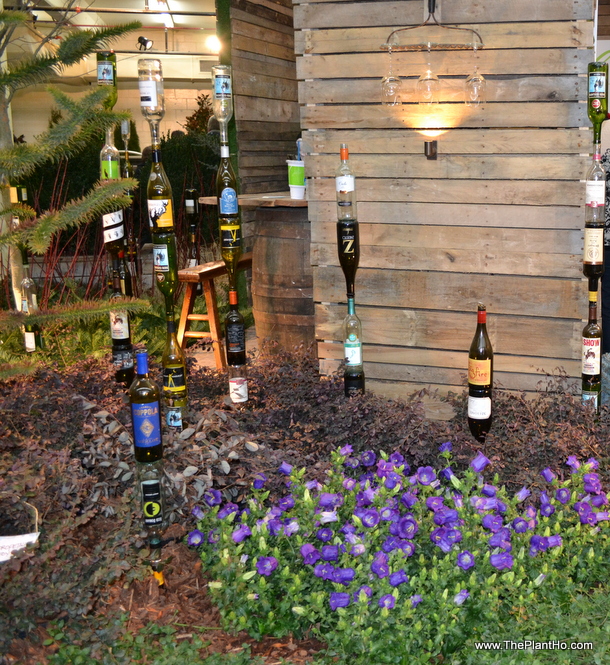 That garden had the coolest plant. It was labeled "Monkey Puzzle, zone 8″ so it's too cold here in North Alabama to grow this, but I wish I could.
In addition to the gardens and the vendors, the Nashville Lawn and Garden Show always has a room of floral design, and that's where I shot this next picture.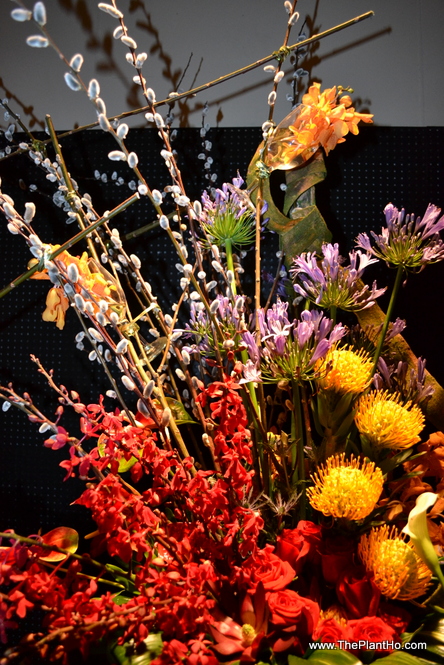 So how'd I do Deb? Did I make up for whining about wine-jail? Even if the wine is still incarcerated next year, it won't be an issue. We'll just drink beer like we did this year.
And although we could certainly afford the $10 tickets, it's more fun when you give them to us for free. See how happy it makes us?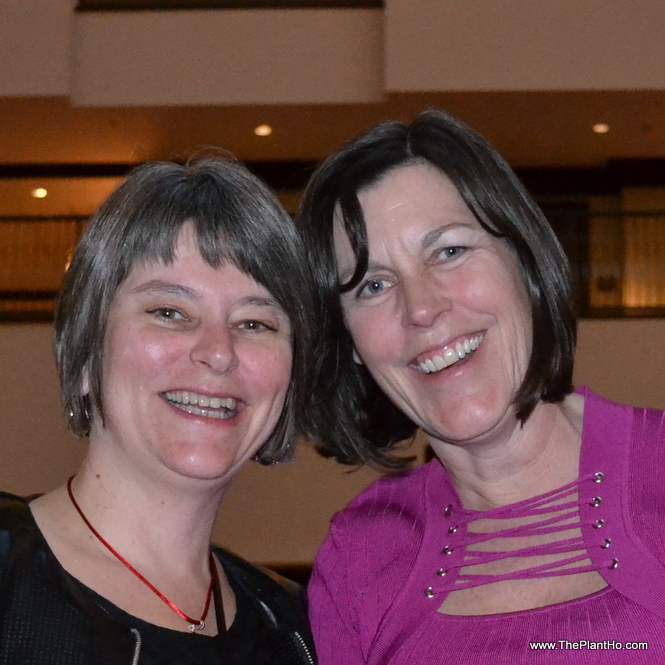 Thanks for the tickets Deb!
I hope we'll see you next year.