I'm continuing the mini-series on things I'm grateful for with, "I'm Thankful that Trace Made me a Wreath for my Front Door, because the Damn Cast doesn't come off until after Christmas, and there is no freaking way I could have done it one-handed."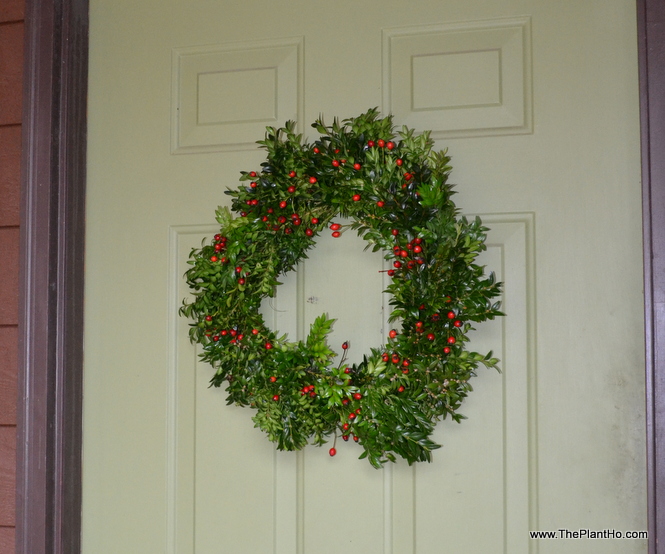 Last week I was at the Birmingham Botanical Gardens for a greenery sale. I wasn't going to buy much, but it was an amazing bargain and a fund raiser for the gardens. I bought a bag of magnolia branches and two huge bags full of boxwood clippings – one for me and one for my friend Trace – and when Trace came to pick up his bag, he made me this beautiful wreath.
He started by taking two wire coat hangers, curling the hanger parts into hooks, shaping them into circles and then wiring them together.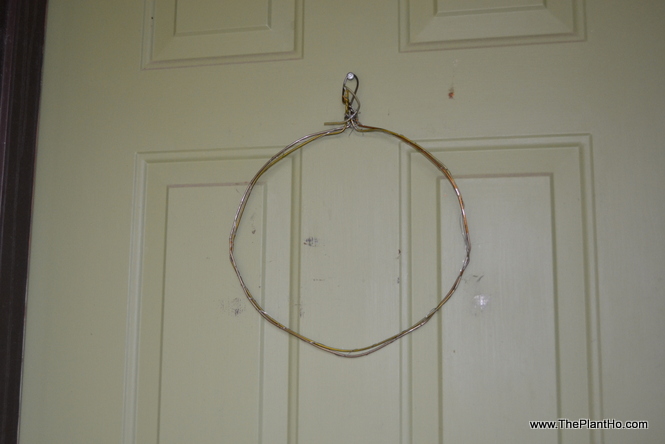 Next, he gathered a small bundle of boxwood and rose hips and wired it to the frame. - Don't you love those rose hips? I harvested them from one of the free plants I got at the 2011 Garden Writers Convention, Oso Easy Cherry Pie landscape rose.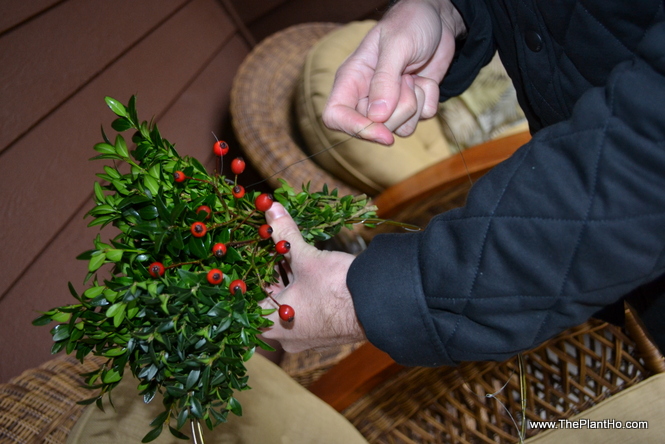 He just kept working his way around the frame wiring little bundles until it was done. He estimates that it takes about 20 to 30 minutes per wreath, but he was quite slow that day, and it took him a couple of glasses of wine.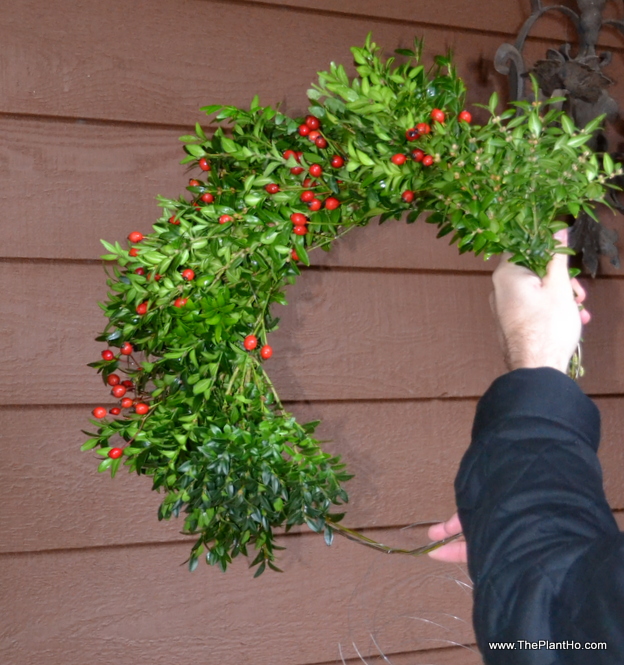 I talked to Trace yesterday. He has been busy making wreaths and has a few more pointers.
"If you have cuttings with long stems, make a beefier base by winding the stems into the frame as you would a vine. Do this before you start using the wire to attach the smaller bundles of greenery."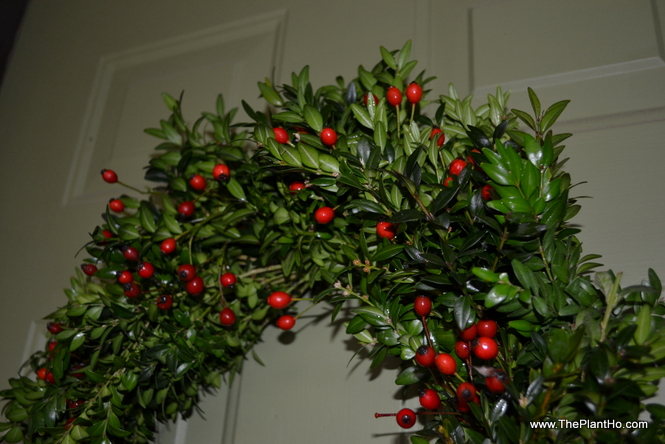 I think that in this time of brokenness and healing, it's important for me to focus on my many blessings, such as, "Trace made me a beautiful wreath." and "Dale has been so helpful with the dishes." instead of focusing on the negative aspects, such as, "I wish I could make my own dang wreaths." and "Why doesn't Dale know how to properly clean a dish?" Either way, next week the gratitude mini-series continues.