I've not posted in a long time. I'll tell you why in a minute, but first I want to tell you my favorite story about what happened at this year's The Association for Garden Communicators Conference, formerly known as the Garden Writers Association. It amuses me that the tale starts with the classic line, "Two guys were sitting at a bar." I bellied-up next to the two thirty-somethings, and we struck up a conversation. Since it was the Hyatt hotel bar, I assumed they were from out of town, and I asked, "What brings you to Buffalo?" With an adorably flirty smile, the cute one answered, "We're here to pick up middle-aged women." I wiggled my ring finger at him and said he would need to look elsewhere. He asked me if I got my wedding band in a box of Cracker Jack. I started to like this guy. I decided to help him in his quest for middle-aged women, so I told him my favorite pickup line. I'm not 100% sure where I first heard it, but I think that I once read this as a plant description in a Plant Delights catalog. The line is, "Did you get a speeding ticket on your way here? …. Because you've got FINE written all over you."
He replied, "Do you like my shirt?" with Vanna-White hands, he stroked his shirt, "It's made from something veeeeery special…..boyfriend material."
That was the beginning of a fabulous conference. I've been to four GWA conferences, and I think this one was the best. Buffalo has a delightful story about how gardening improved the residents and the city itself.
While I'm talking about the conference, I'd like to thank a few people, starting with those who bought me a glass of wine. Proven Winners sponsored the final dinner, and American Meadows and High Country Gardens sponsored the afterparty which was super fun! I don't know how wine affects the other Garden Writers, but this is what it does for me.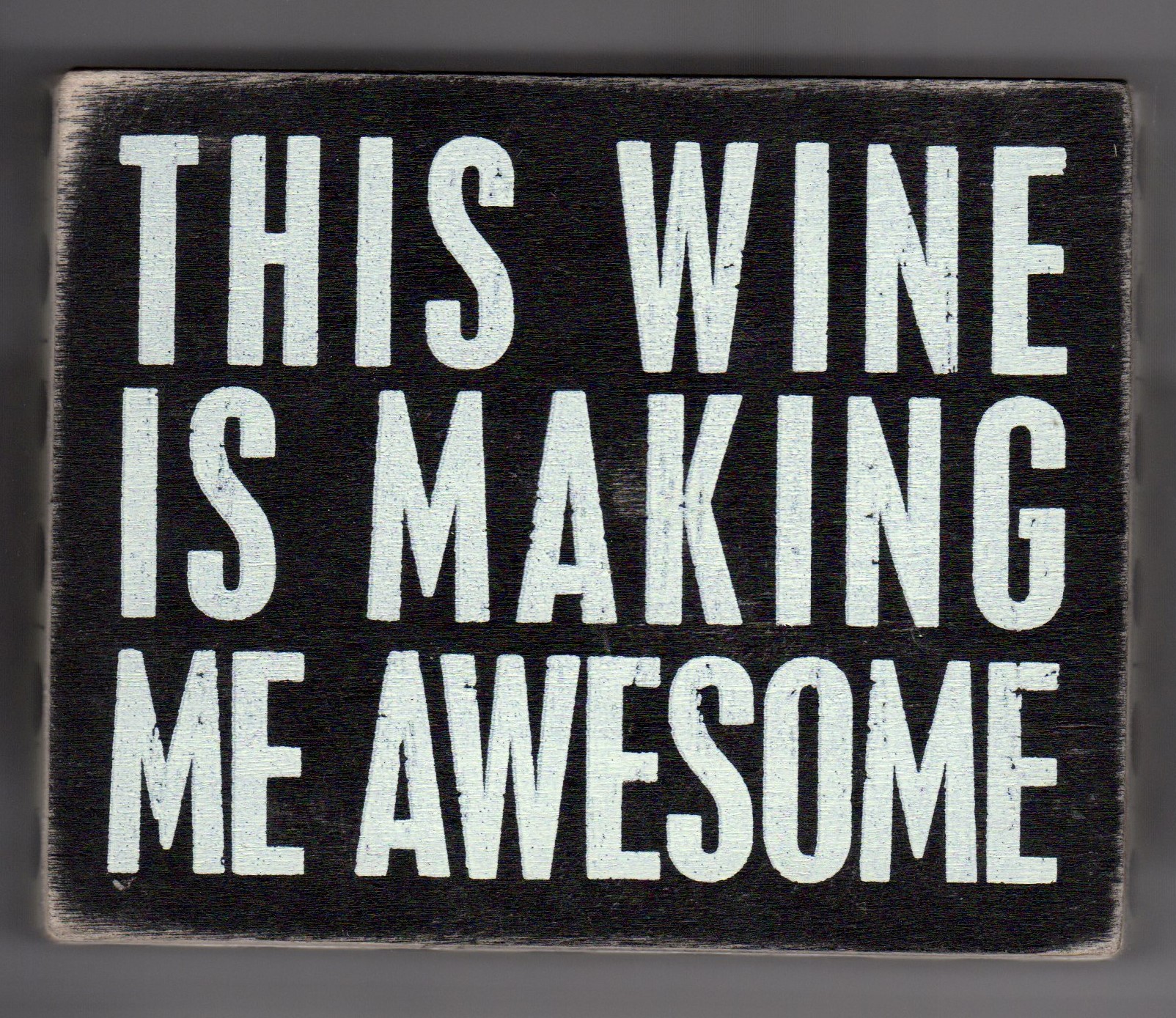 Proven Winners also gave me these pretty plants to take home: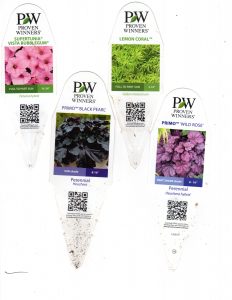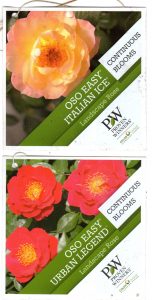 Primo™ 'Black Pearl' Coral Bells
Primo™ 'Wild Rose' Coral Bells
Oso Easy® Urban Legend® Landscape Rose
Oso Easy® Italian Ice® Landscape Rose
Southern Living Plant Collection said the words every Plant Ho longs to hear, "Take a look at our catalog, let me know what plants you like, and I'll send you whatever you want." They have some fantastic plants. Two favorites that I've grown for a while are Evercolor® 'Everillo' Carex and 'Soft Caress' Mahonia. I'm planning to write a Hot Plant article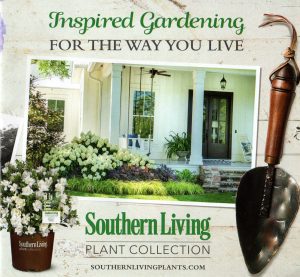 on both of them in a 2018 issue of Alabama Gardener magazine.
I have the Hot Plant article assignment again for all of 2018, so if you are a plant person, and you have something cool that you want me to try, leave a comment.
Bloomin' Easy gave me a Date Night™ Strobe™ Weigela, and a Lavalamp™ Moonrock™ Hydrangea.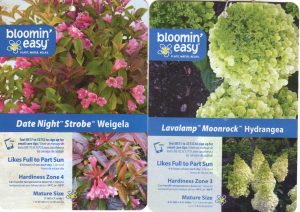 J Berry Nursery gave me a Black Diamond® Crapemyrtle Best Red™, and a Fuchsia Parasol™ Déjà Bloom® Azalea. Lasting Dreams Daylilies gave me a Ruby Spider daylily.


Among the non-living items I received were these nice clippers from Corona, and a Dramm watering wand.
The Floral Classics Cocktail Kit was a special present from Maria and the Floral Elixir folks. Most people didn't get this. I told Maria that I bought a large bottle of the Lavender Elixir for my husband last Christmas, and he liked it so well, that I want to get him more this year. I said, "It sure would be nice to sample some other flavors before I place my order." I don't know Maria well enough to actually wink at her, but it was implied.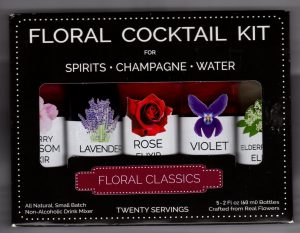 Pat Stone of GreenPrints magazine gave me one of their garden coloring books last year, and I've enjoyed it very much. I'm bringing it up now because I neglected to thank him publicly last year, and I owe him a favor for explaining the punchline of an inappropriate joke that I told at dinner during this year's conference. That was the second funniest thing that happened this year.
Chris Link, who is co-owner of the new company Plant Addicts, gave me some good advice about my blog. He said that I should include keywords in my URLs, but last time I tried to do that I accidentally deleted everything on my website and spent two hours on the phone with support to get it all fixed. I don't think Chris realizes the level of my technical incompetence.
To everyone who gave me some swag, and to all the other sponsors, exhibitors, and individuals who worked hard to make The Association for Garden Communicators 2017 Conference a roaring success, Thank You!!!
I mentioned at the beginning that I haven't posted on this blog for a long time; the reason is that my old computer blew up, and I lost Picasso, the software I used to resize my pictures and add the watermark. I bought new photo editing software, but I don't know how to use it yet!
You might be wondering what happened to my old computer. Well so am I. It is a mystery. The computer was working fine when I loaned it to my daughter Monica last Christmas Eve, and when I went to use it on Christmas morning, it was dead. TOTALLY DEAD. I would have been more upset, but I presumed the computer was fixable. – Wrong, but I didn't know it then. – The main reason why I stuffed my anger down was my firm belief that God has a special place in hell for mamas who kill their children on Baby Jesus's birthday. I'm proud to say that I didn't let it ruin the day. And I've never blamed Monica for something that was obviously her fault. (HAHAHA Monica proofreads my blog, so I added that last sentence for her benefit.)
I might start posting again on a regular basis once I learn the new software, which I clearly don't want to do, or I would have done it by now. I don't know. We'll see.